Mid Year Investment Outlook
Mission transition
What building back better means for economies and markets.
The core message for investors is to 'be prepared'. Be prepared for the coming cyclical transition, a lower phase of investment returns, and a policy regime shift which heralds mission economy risks and requires a strategic repositioning away from global bonds.
Videos
Global Chief Investment Officer
Investment expertise
Authors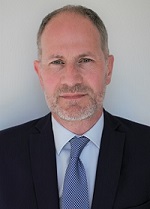 Xavier Baraton
Global Chief Investment Officer

Joanna Munro
CEO Alternatives

Joseph Little
Global Chief Strategist

Stuart Kirk
Global Head of Research and Insights

Vis Nayar
CIO UK and Europe and Global Head of Equity

Jonathan Curry
Global CIO Liquidity and CIO (Americas)

Jean-Charles Bertrand
Global CIO Multi-Asset

Dr. Michael Schröter
Co-Head Sustainable Healthcare Equity

Dr. Nathalie Flury
Co-Head Sustainable Healthcare Equity

William Benjamin
CIO Alternatives
The value of investments and any income from them can go down as well as up and investors may not get back the amount originally invested. Past performance is not a reliable indicator of future performance. Any views and opinions expressed are subject to change without notice. Any forecast, projection or target where provided is indicative only and is not guaranteed in any way. We accept no liability for any failure to meet such forecast, projection or target. Please note that some products are subject to regulatory approval and may not be available in your respective countries. This Outlook is provided for information purposes only.